Teaching Jobs in Europe
Europe still finds itself at the top of most UK teachers' wish lists when it comes to looking at teaching abroad. Europe offers a number of vibrant countries to explore, each with its own character, culture, language and opportunities to travel. At the same time, the European climate offers UK citizens a chance to enjoy their downtime in the sun. Whilst this provides an optimistic view for any candidate looking to teach in Europe, it also compounds just how competitive the European teaching market can be. The importance of being registered with an education recruitment agency that most suits you and your career progression is therefore vital.
Here at Compass, we have built and continue to build strong relationships with numerous European International Schools looking for UK teachers. Europe boasts over 1,200 international schools throughout its 44 countries serving a population of 746 million. Western Europe has a greater share of schools with 800 international schools serving a population of 200 million. Our aim is to find you the European school that is the best fit to enable you and your career to grow simultaneously.
What to expect when teaching in International Schools in Europe
For international schools in Europe, the school year starts in September and finishes in June. Whilst exact dates differ for every European school, you will find that teaching in Europe gives you an extended summer in relation to teaching in the UK. The school day varies with many schools starting at 7.30am and continuing to 4.30pm. Whilst the day may seem a little longer than you are accustomed to, longer evenings in the sun and a more outdoor way of living help you to balance teaching abroad with a good social life. International teachers are expected to partake in extra-curricular activities which will strengthen your bond and help with integration into the school.
There are equal numbers of national and international students that attend schools in Europe and the quality of education is high. Schools in Europe teach a variety of curricula through the English National Curriculum/UK syllabus and many support IB Programmes and their own country curriculum.
International schools throughout Europe attract both local and expat students. The schools choose to follow either a British Curriculum, US Curriculum and/or IB programmes, or a mixture and the quality of education in established international schools tends to conform to world norms.
Looking to Teach Abroad but not sure of the Requirements
If you are considering teaching abroad and teaching in Europe specifically, you have come to the right place. We can provide you with the information and support to get you started. All teachers require an EU passport, appropriate teaching qualifications, and a relevant degree. All professional qualifications need to be attested or 'apostilled' to acquire a work visa. In most cases In European schools, the school will organize a work permit and residence visa.
Teaching abroad in Europe usually requires two years of teaching experience to ensure you have the knowledge and maturity to teach in an international school. However, some schools will welcome Early Career Teachers and support you to acquire QTS.
Don't forget about securing good references which we will ask for as part of your application.
Weather and Climate in Europe
The climate varies across Europe experiencing all seasonal changes from Mediterranean hot dry summers to cold, snowy winters. Summer programs are offered but many of our candidates welcome the opportunity to teach in a European school due to the ski and snowboard season. One candidate has been in Switzerland now for many years and his career has progressed at a wonderful Swiss school. During one season, he trained to become a Swiss Ski Guide during his down time – something he would never have had the opportunity to do if he had not continued his teaching career in a European school. If you are a skier or a sun lover, teaching in Europe is certainly something you should consider.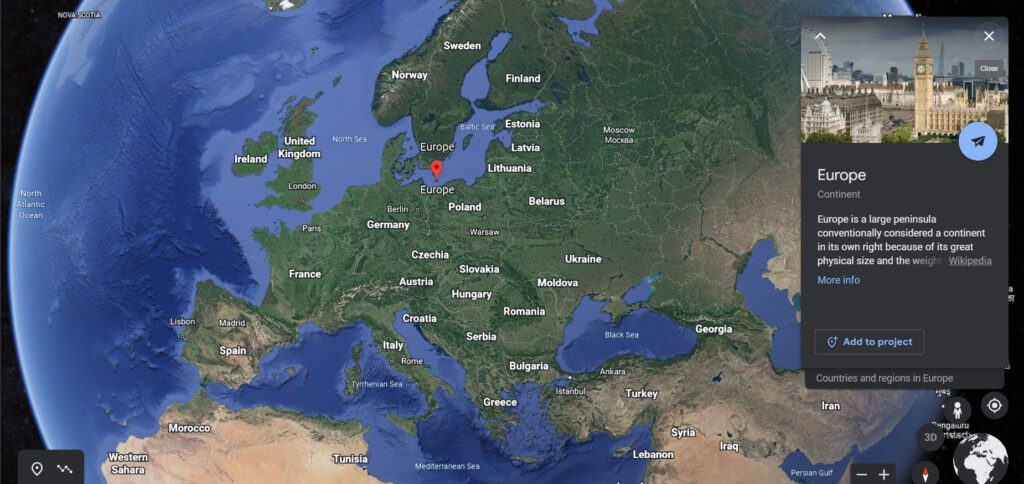 Want to teach in Europe but need to know the Cost of Living and Packages offered
European schools offer qualified teachers a generous salary package. This is relative to the country's cost of living and ensures your quality of life is of a good standard. Often European schools include flights and accommodation allowances giving you the security of returning home urgently should you need to and not having a problematic search for somewhere to live.
On occasion, health insurance, relocation and dependent schooling are considered, and we will discuss this directly with the European school on your behalf leaving you with the excitement of planning your adventure.
International Schools do provide Continued Professional Development for staff to ensure that your career progresses whilst you are overseas and it is worth raising this in interview.
What to do next
If the information provided has given you the desire to travel and teach internationally, and you are looking to move and start teaching in Europe, then please do get in touch. Take a look at our vacancies for international schools in Europe and submit your CV via our registration form. At Compass Teaching, we review every CV and look to support all candidates when applying for a role. Teaching in Europe could be the start of something exciting and could change your life forever.