Teaching Jobs in South America
South America is a popular choice of destination for any teacher considering an international career. It is the fourth largest continent in the world with a population of 428 million people and consists of 12 countries and three territories. South America is also one of the most exciting and vibrant places to travel, due to its contrasting landscape often replicated in biospheres throughout the UK with its range of distinctive ecosystems. The Andes is a significant presence as it rises over the continent which also features rainforests, deserts, and volcanic islands. The largest country in South America is Brazil and there are a total of 9 Spanish speaking countries. At Compass we have a team in place ready to advise you on the area, the lifestyle and of course the school you wish to teach at.
What to expect when teaching abroad in Central/South America
Central / South America is home to fewer international schools but there is still a good choice on offer for international teachers. The school year runs from September to June and from January/February until December in South America.. Holidays are in April and October with one or one and a half months holiday starting in November or December. International schools often have a greater degree of flexibility when it comes to exact dates, and these do differ for South American countries and regions. You will often find the long summers give you a chance to travel extensively and therefore many, choose to teach in South America – the opportunity to travel and immerse yourself into the various countries and cultures South America has to offer. The school day varies with many schools starting from 8am until 2pm or from 8am to 4pm with a break for lunch. Whilst the day may seem a little longer than you are accustomed to, with its long warm days and evenings, South America has so much to offer with many candidates choosing to continue to teach in South America for many years and some never returning to the UK.
There are equal numbers of national and international students that attend schools in South America and although the quality of education is not as high as that in Europe, it is slowly catching up and provides any teacher with a fantastic opportunity to progress. Schools in South America teach a variety of curricula through the Advanced placement program (a US based program) and many support IB Programmes and their own country curriculum with some international school teaching.
Looking to Teach Abroad but not sure of the Requirements
If you are considering a move to South America with your teaching career, we would be delighted to help in any way we can. We have a vast amount of knowledge of this area and can point you in the right direction when looking for schools or the country that will suit you most. All teachers require appropriate teaching qualifications and a relevant degree. All professional qualifications need to be attested or 'apostilled' to acquire a work visa. In most cases In South American schools, the school will organise a work permit and residence visa. You will have to factor in time to acquire your visa.
Whilst South America sometimes accepts teachers with just one year's qualification, schools generally prefer candidates to have two years' experience to ensure you have the knowledge and maturity to teach in an international school.
Finally, don't forget about securing good references which we will ask for as part of your application.
Weather and Climate when teaching in South America
The climate varies across South America. Most of South America is in the southern hemisphere, which means winter is the UK summer. However, there is a tropical climate in much of South America (including areas north of the Equator).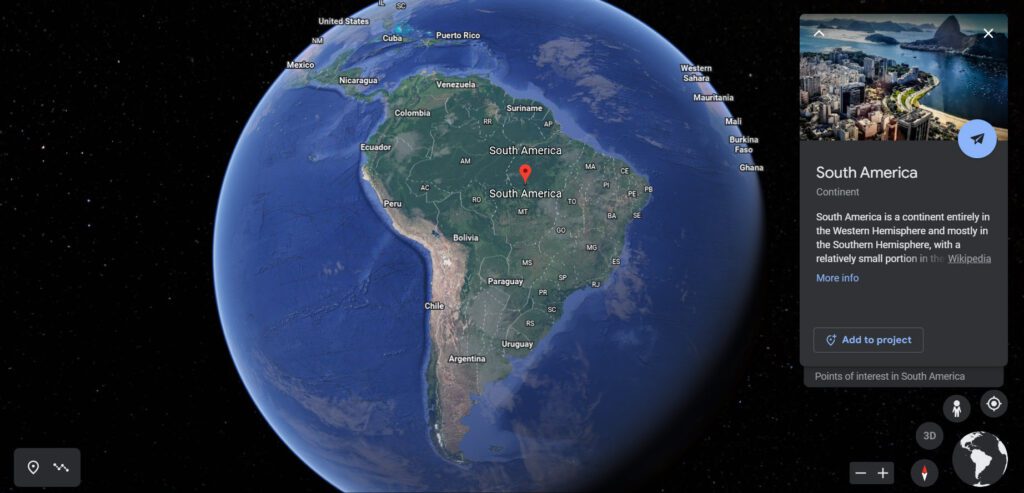 Want to teach in South America but need to know the Cost of Living
South American schools offer a good salary dependant on qualification, and this will be negotiated with you when you apply and accept a role. This is relative to the country's cost of living and ensures your quality of life is of a good standard. The school often arranges housing although you are expected to pay your own utilities. A working visa will be provided together with medical insurance.
What to do next
If the information provided aspires you to travel to South America and you are looking to move and start teaching internationally, then please do get in touch. Look at our vacancies for South American schools and submit your CV via our registration form. At Compass Teaching, we review every CV and look to support all candidates when applying for a role. Teaching in South America could be the start of something exciting and could change your life forever.