Teaching Jobs in South East Asia
With such a variety of exotic destinations, cultures and opportunities to explore and travel, South East Asia remains a very popular region for international teachers. Home to over 260 million inhabitants and with more than 2000 international schools spread across Singapore, Indonesia,  the Philippines, Thailand, Brunei, Burma (Myanmar), Cambodia, Timor-Leste, Laos, Malaysia and Vietnam, there is an increasing demand for qualified international teachers
What to expect at International Schools in South East Asia
The academic year runs from August / September until June and a typical school day starts early and runs through until 16:30. International teachers are normally expected to partake in extra-curricular activities and become fully involved in the life of the school.
International schools across the region attract a mixture of local and expatriate pupils, and the same mixture of staff. As an expatriate teacher, you will be well accompanied by like-minded professionals.  Schools teach a variety of curricula though the English National Curriculum / UK syllabus remains the most popular with schools also offering the US curriculum and the IB Programmes.
The quality of education in International Schools in South East Asia tends to be high. Pupils are, in the main, disciplined and hard-working, aiming for high academic achievement.
Teaching Requirements for International Teachers
International Schools welcome teachers across all subject areas from Early Years to K12 / KS5. They will expect you to have an appropriate teaching qualification and a relevant degree in your subject area.  With regards to experience, 2 years is a standard requirement though some schools are in a position to welcome Early Career Teachers too. You will also be required to have all of your documents certified or "apostilled" with an Embassy when you come to acquire your visa (we can help with this).  In our experience, schools are also very well placed to support you with this however it can take time.
Finally, don't forget about securing good references which we will ask for as part of your application
Weather and Climate in South East Asia
The weather in South East Asia is tropical and remains stable for most of the year however be prepared for varying conditions depending on where you are.  Some areas are hot and humid and a number of countries in the region also experience monsoons and rainy seasons too.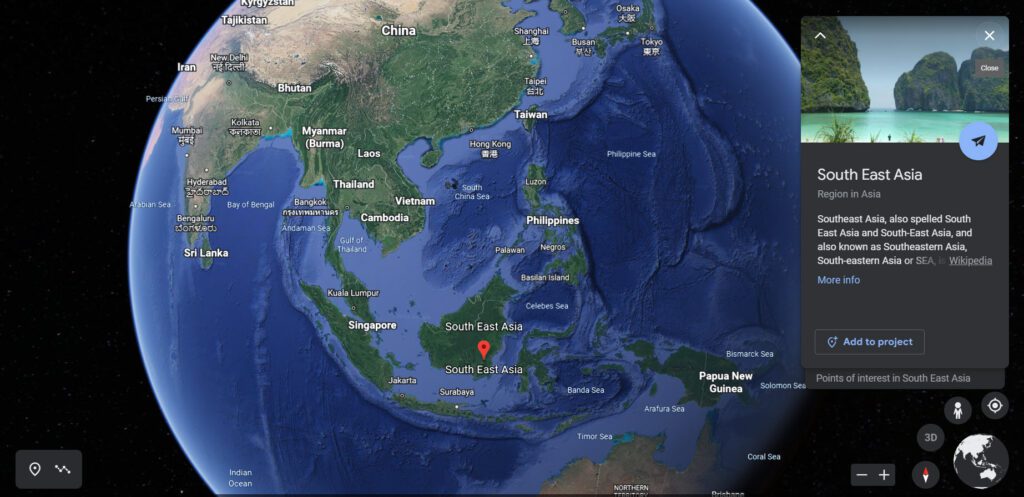 What is the Cost of Living & What can I expect as a package?
The cost of living varies across countries in South East Asia with Singapore being one of the wealthiest countries and Myanmar an example of a developing country however as a region, the cost of living may be considered as low. Whilst South East Asia is made up of a mixture of developing and developed economies, international teaching salaries are in line with the cost of living making it very affordable for you to live there.
Generally speaking, salaries are not tax-free, although income tax is lower in Asia than it is in Europe.
Accommodation, or a housing allowance, is often part of the package in addition to the salary and will typically include medical insurance and flights.  Some international schools offer annual flights back to Europe as well as a pension which is sometimes also included. If you have dependents, international schools tend to offer at least one dependent place free of charge.
International Schools do provide Continued Professional Development for staff to ensure that your career progresses whilst you are overseas and it is worth raising this in an interview.
What to do next
If the information provided has given you the desire to travel and you are looking to move and start teaching in South East Asia, then please do get in touch. Take a look at our vacancies and submit your CV via our registration form. At Compass Teaching, we will review your CV and seek to support all candidates when applying for a role. Teaching in South East Asia could be the start of something exciting and could change your life forever.