Teaching Jobs in Africa
Teaching in Africa provides an exciting opportunity to not only move forward in your career but to also appreciate a range of geographical experiences, travel in diverse landscapes and enjoy varied traditions and cultures that are specific to each country and city. At Compass, we have a team in place that have travelled extensively throughout the world and can advise on opportunities that we believe would advance your career and give you a true immersion into the wonderful African continent. Africa has some 54 countries and a population of 1.26 billion people.
The international schools market is growing rapidly in Africa and is set to continue. Families are increasingly seeking an international education for their children and international schools have teacher shortages across the continent. Teaching in Africa can be an incredibly enriching experience but we advise extensive research and talking to our consultants before making the move!
What to expect when teaching in International Schools in Africa
The school year runs from August/September to June. This can often give you an extended period during the summer to travel and if you choose to teach in Africa, the travelling opportunities can be unrivalled.
Generally speaking, school day starts at 7.30 – 8am and finishes from 3pm- 3.20 opening up an evening for social activity and the opportunity to build a life in Africa.
International schools throughout Africa attract both local and expat students. The schools choose to follow either a British Curriculum, US Curriculum and/or IB programmes, or a mixture and the quality of education in established international schools tends to conform to world norms.
Want to teach abroad in Africa but need to know the requirements
The teaching requirements in Africa are usually, in general, a degree in the subject to be taught, an accredited teaching certificate and two years of teaching experience in a recognised curriculum (British, IB, American, Canadian).
All documents will need to be certified or 'apostilled' to acquire a visa and residency permit, which is sponsored by the school. At Compass, we will help to navigate the system, but it is important to understand that often there will be a requirement for certain medical tests to be taken. This is quite normal for international schools in Africa so should not be a concern for you at all.
Don't forget about securing good references which we will ask for as part of your application.
Weather and Climate
Africa has numerous climates depending on where you choose to move with your teaching career including a Mediterranean climate with mild rainy winters and hot dry summers. A hot desert climate with temperatures ranging from 19C (65F) in January to 34C (93F) in August and some countries enjoy a warmth of23/25C (73/77F) most of the year with a rainy season from July to September. The weather allows you to live an outdoor life which is great for those passionate about sports, walking and other pursuits.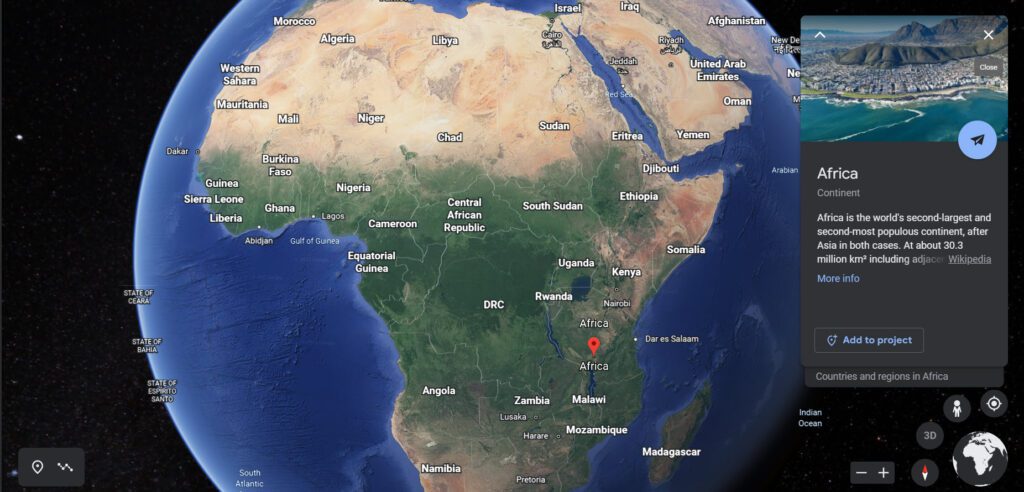 Want to teach abroad in Africa but need to know the cost of living
Salaries are dependent on qualifications and experience, and due to the low cost of living, teachers have the opportunity for a comfortable lifestyle. Usually, schools offer a two-year contract. Furnished housing and utilities are often included in the package, and some schools also provide an allowance and support to find accommodation.
Annual flights home and medical insurance are often added benefits and can be discussed with the school during negotiations regarding your contract.
What to do next
If the information provided has given you the desire to travel and teach internationally, and you are looking to move and start teaching in Africa, then please do get in touch. Take a look at our vacancies for international schools in Africa and submit your CV via our registration form. At Compass Teaching, we review every CV and look to support all candidates when applying for a role. Teaching in Africa could be the start of something exciting and could change your life forever.
Teaching in Africa